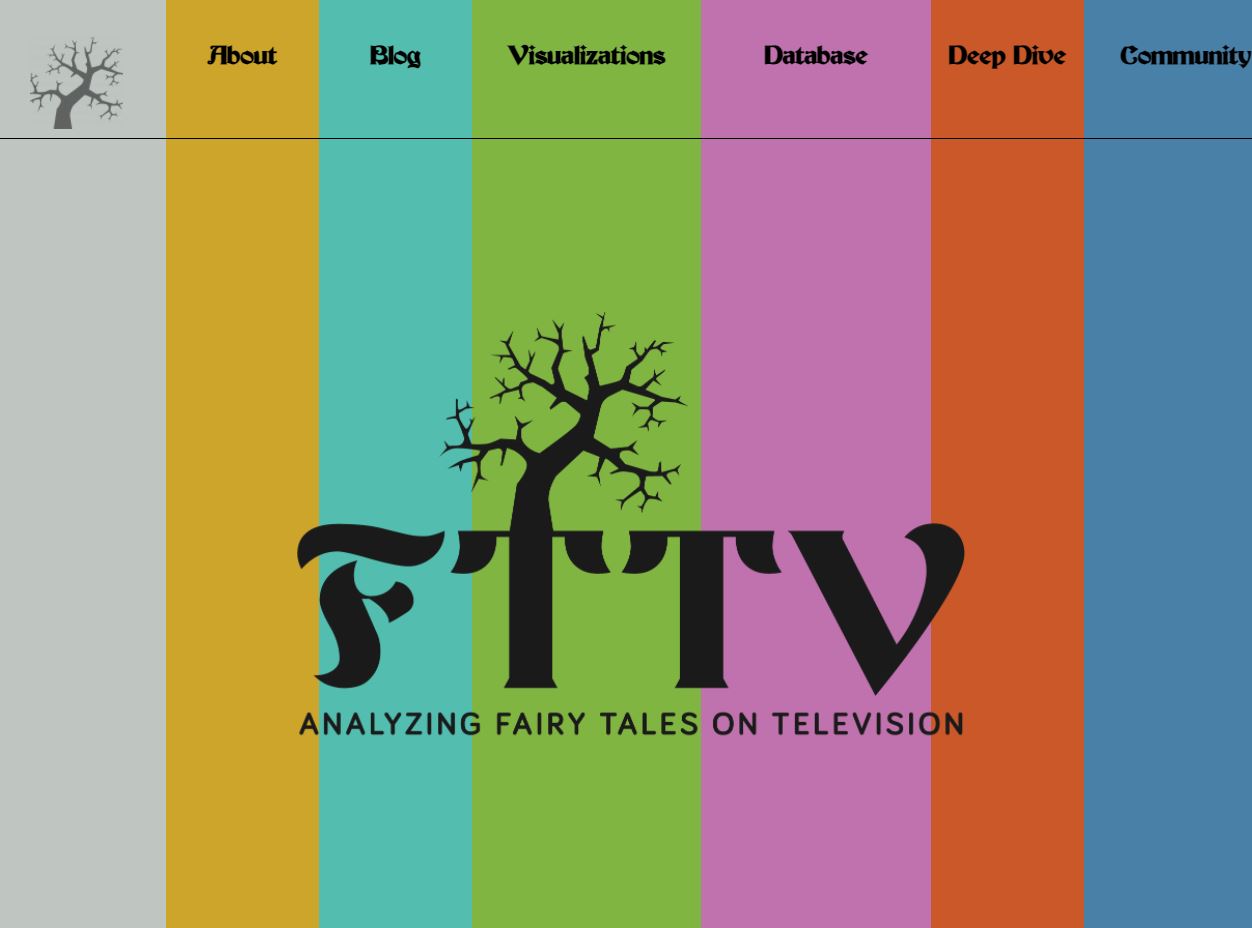 Description
Fairy Tales are some of the most well-known forms of folklore. They were cross-cultural artifacts well before the advent of mass media. With the appearance of broadcasting, however, fairy tales became even more visible: tropes that were familiar and that could be subverted in interesting ways—to say nothing of being free of copyright concerns.
Led by Jill Terry Rudy, the Fairy Tale on TV (FTTV) database categories television episodes that use one or more fairy tale tropes. Students in Rudy's class as well as several research assistants have worked to categorize fairy tales that appear in shows as predictable as Grimm or Once Upon a Time, as well as less tale-centric shows like Sesame Street or The Bachelor.
To date, the project has amassed nearly 2,000 television episodes that draw on fairy tales. The data can be browsed by genre, date, and the type of fairy tale being used. Team members write about what they have learned through their research on the site's blog. And the site features two interactive visualizations—a time series and a network graph—to help users better understand how tales are used over time and in connection with one another.
Project Alumni:
Jarom McDonald
Nate Bothwell
Dane Whitaker
Scott Cheng