Office of Digital Humanities has been providing exceptional service to faculty member in the College of Humanities. One of services is content management solution, which is especially essential for the college and faculty. Generally speaking, building a website requires some sorts of scripting skills such as HTML, CSS, JavaScript or PHP. However, not everyone knows how to code or have time to learn how to code. Therefore, building a website can be a challenge task to many people who are not tech savvy.
Under former Dean John Rosenberg's request for finding a suitable website solution, ODH was able to find a suitable content management solution to provide website solution to the College and faculty member. The platform they chose was WordPress, open source software. In 2015, Tory Anderson, senior web application developer, successfully built eight department websites by using WordPress platform. According to W3Techs, WordPress powers 43% of all the websites on the Internet. Using WordPress as website solution is ideal solution for individuals who lack of experience in building websites. More importantly, WordPress allows users to build and manage a website without having to code it from scratch or without knowing any code at all.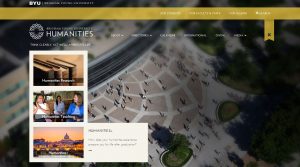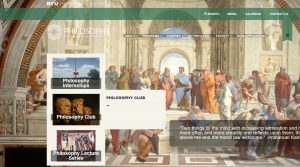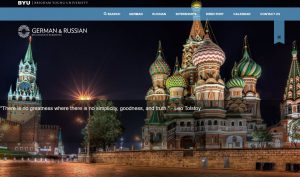 (left: College Humanities Legacy main website, middle: Philosophy department legacy website, right: German & Russian department legacy website)
During the past several years, students, faculty, and alumni were able to utilize department websites and college main website created by ODH. For instance, Students were able to find course information related to their studies and used course information to plan their graduations. Faculty members were able to access department resources for their teaching or research. Alumni were able to use websites for other purposes including networking with others, reading recent posted news, or donating fund to the College. In addition, web support team was able to integrate department websites and the college main website with Google analytics to provide valuable information to the college communication team for marketing and other purposes.
ODH has been playing an essential role in providing website solution to the College. Hundreds of students and faculty member have been benefitted from the service provided by ODH.  Despite, the decision of using BrightSpot as new website solution over WordPress in 2021, ODH continues to bring digital solutions to the College!